10 Perfect Crystal Gift Ideas for Her in 2023 Around $50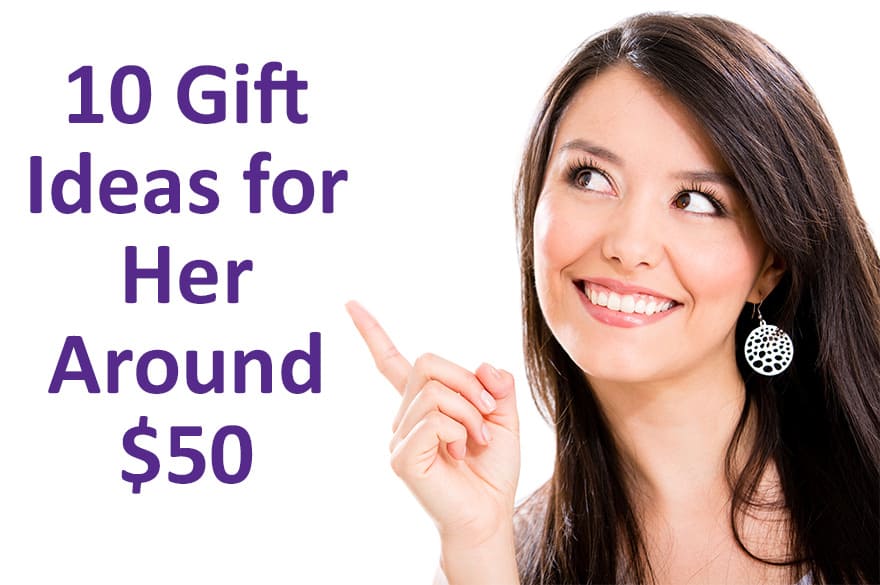 Sometimes, finding the perfect gift can seem like an impossible task, especially in 2023. Fortunately, with these handy crystal gift ideas around $50, you'll be able to make a great impression by giving her something she'll truly cherish.
Forget about the boring candy, flowers or 6-piece saucepan set. You can also let her pick her jumper and clothing. But when it comes time to give a truly special gift, make it something unique.
This list of 10 perfect crystal gift ideas for her in 2023 should point you in the right direction.
Gift Idea Number 1 - Carved Salt Lamps
Carved salt lamps are available in a variety of sizes and shapes. 
You'll find beautiful:
as well as several other shapes and designs.
These beautiful salt lamps offer a soothing and calming presence as well as an attractive shape that can add to the décor of a room.
These lamps make an excellent conversation starter, and each comes with its unique characteristics.
Each lamp includes a light bulb and electrical cord, so it's ready to go as soon as she opens your gift.
Gift Idea Number 2 - Uruguay Amethyst Cluster
The Uruguay amethyst is a very sought after crystal. They have the deepest purple to any amethyst crystal on the market.
This crystal is extremely popular because it is considered to be the crystal of nobleness, meditativeness, inner peace, balance, selflessness, protection, and spiritual consciousness.
This crystal is often used for meditation as well as a way to improve intuition. As with other types of crystals, the Uruguay Amethyst Cluster features a crystal that will have its unique colouring and characteristics.
These variations are a normal part of natural stones and crystals.
This beautiful amethyst from Uruguay has been carved so it sits on a flat base. Click 'View Product' to view the full size of the crystal cluster.
A perfect size for any room or office.
Gift Idea Number 3 - Tea Light Candle Holders
Amethyst point candle holders are entirely handmade. They are strikingly beautiful and have a quality about them that will last. 
Each amethyst point is carefully placed one-by-one to give this tea light candle holder its elegant look and unique shape.
As with other amethyst pieces, she'll be able to enjoy the many beneficial properties this crystal has to offer. 
There's enough room to place a tea light candle, which will give off a warm purplish glow to the room.
Of course, the base is covered with a soft velvet to protect furniture from scratches.
We have a wide range of tealight candle holders which will look beautiful in any home.
Gift Idea Number 4 - Crystal Bracelets with Tree of Life Charm
Fancy a lovely bracelet with a stunning collection of natural crystals? Plus a timeless tree of life charm?
You have a lovely collection of crystals to choose from including the very popular amethyst, rose quartz, hematite, sodalite, black obsidian, chrysocolla, tigers eye and the combination of red agate and amber.
Stunning.
Not only are they lovely to look and wear but they come beautifully packaged as you can see in the image of the 4 bracelets above.
Perfect if you are thinking of gifting these.
Gift Idea Number 5 - Selenite Tower Lamp 23-25cm
Selenite is such a beautiful and pure crystal. Over the last 12 months, the Selenite Tower Lamp has become one of the most sought-after bedside lamps.
Unlike a salt lamp, which has to be left on 24/7, the Selenite tower lamp can be turned off at night. This is one of the main reasons it has become so popular for those looking for a crystal bedside light.
Keep in mind the image taken below is during the day and outside, so doesn't quite show the beauty of it at night on your bedside table. You're going to have to imagine that one ;-)
One of the greatest benefits of selenite is the mental clarity this crystal provides. It is a must have Feng Shui crystal and perfect as a gift for those who love meditation.
You can read about the benefits of selenite here, the top 10 selenite crystals and we did a comparison of selenite versus salt lamps here.
Gift Idea Number 6 - Rose Quartz Crystal Pendant
When it comes to popular crystals for women, you cannot go past Rose Quartz.
There are a number of excellent benefits of Rose Quartz and nearly all are to do with love and the heart chakra.
You can see how stunning the Rose Quart crystal pendant is, set in sterling silver.
The designer is Blue Turtles and all their crystal and gemstone collections come with a lifetime workmanship guarantee.
Gift Idea Number 7 - Agate Bookends
Agate bookends are a gift idea ideal for any home or office.
Agate is recognised as one of the most stable crystals and therefore is classed as the perfect grounding stone. For those who are looking to achieve balance in their lives, agate is the ideal stone.
If the lucky lady in your life has a few books lying around and you think they'd love a unique set of agate bookends, then grab a pair of these. 
The blue agate bookends are pictured below, but they do come in a variety of colours. Click here to view the full range of agate bookends.
Gift Idea Number 8 - Amethyst Earrings Teardrop Shape in Sterling Silver
These are such an elegant and beautiful set of earrings. For those women who love the amethyst crystal and want to have a set of earrings with the stone in it, these are ideal.
The amethyst crystal is set in 925 sterling silver. The beauty of the sterling silver is the lovely contrast between the purple amethyst colour and silver. Love it.
You will love how they look on and will want to wear them all the time. I know I do.
Gift Idea Number 9 - Aqua Aura Quartz Cluster
For those who love an truly upmarket crystal, the Aqua Aura crystal has it all. First, they take a lovely piece of quartz crystal, remove the air pockets and then vacuum seal and infuse the crystal with real gold.
Gold is such a powerful natural element and when you infuse gold dust with quartz crystal, you get this amazing light blue colour.
Aqua Aura is a wonderful crystal to have around. It looks stunning and can help attract wealth.
Gift Idea Number 10 - Rose Quartz Crystal Hearts
The heart is the cornerstone to love and if you want to give a gift of love, then the polished rose quartz heart is the way to go.
This is a beautiful gift idea for ladies young and younger ;-)
You could give it as a gift for a young lady, perhaps a niece or daughter. You could give it to your Mother, your Aunty or perhaps your girlfriend or significant other.

There is no doubt you will be popular as the Rose quartz crystal heart is a well-thought out gift idea.
Summing up the 10 perfect crystal gift ideas for her around $50
There you have the 10 lovely crystal gift ideas around $50. Which are your favourite?
As you can see above, there are a lot more than 10 crystal gift ideas and they are all amazing. I covered a wide range of items from salt lamps to sterling silver jewellery to crystals infused with Gold.
I hope you enjoy them all and are lucky enough to have a few in your collection at home already.
---