Top 10 Earth Inspired Gift Ideas for 2023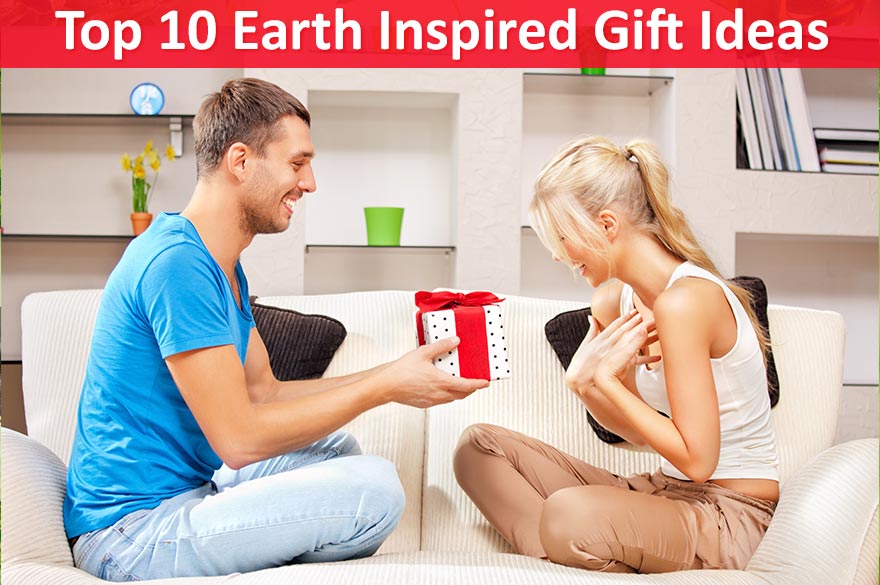 'Spectacular, beautiful, Stunning.' Those are the common words people use when describing beautiful Earth Inspired Gift Ideas for 2023. 
The popularity of gifts from Mother Nature continues to grow as people like to get back to the natural elements. Sure there are plenty of technology gadgets and iPhones and tablets etc, but nothing is quite as special as a well-intentioned gift from the Earth.
Now there is a wide range of Earth Inspired Gift Ideas in 2023 as the master craftspeople carve beautiful things out of all sorts of different shaped crystals.
You not only get wonderful natural shaped crystals but designers like Blue Turtles carve out amazing natural crystals and set them in stunning sterling silver jewellery pieces. Truly amazing.
The top 10 Earth Inspired Gift Ideas for 2023
Let's now take a look at the top 10 Earth Inspired Gifts to get you thinking about wonderful gifts for you and your loved ones.
But before we do, here is a look at the top 10 most visited collections pages over the last 90 days.
Top 10 Collections pages
Now let's take a look at the top 10 most popular individual items.
We'll start the countdown from number 10 and work our way down to the number 1 most recommended gift this year.
We came up with this list by looking at total sales as our first priority. You cannot beat the count of those who voted with their wallet. The second method was to look at our most visited pages.
10. Orgonite Pyramids with Amethyst Crystals
Orgonite Pyramids are the most powerful of all the Orgonite pieces we have available. This is a beautiful Amethyst Orgonite Pyramid. You can see the striking purple colour of the amethyst crystals. So calming.
Orgonite pyramids are representative of the energy you can see all around you. The abundant energy of the world is captured in a beautiful and unique looking pyramid.
If you love to meditate, then enhance your meditation experience by using the Orgonite Pyramid while you meditate.
Find out the facts about Orgonite here.
9. Chakra Bonded Angel
7 Chakras Bonded angels are known to have an inspiring energy about them.
You are no doubt aware of the fact there are 7 chakras and this 7 Chakras bonded angel has all 7.
Here they are:
Root chakra
Sacral chakra
Solar plexus chakra
Heart chakra
Throat chakra
Third eye chakra
Crown chakra
The important part of the 7 chakras is understanding that the energy flows through our 7 chakras.
The idea is, if you have blockages in your seven chakras, then you can get illness or disease.
Ultimately, your goal is to make sure the energy is flowing freely through your 7 chakras.
8. Natural Rose Quartz Chunks
You will be pleased to know these rough rose quartz crystal chunks are in from Brazil. You will notice the beautiful pink colours within each of them.
Many people love to place the natural rose quartz chunks around their garden and patio area.
Rose Quartz is known as the 'love stone' as the message it emits is the strong vibration of unconditional love, joy, warmth and healing. Anywhere you have a Rose Quartz Crystal, love will gather around it.
7. Agate Windchimes with Pink or Purple Slices
If you love crystals and you love the colour purple, then our purple agate crystal wind chimes here will be a welcome surprise.
Many wind chimes are more of a tinny sound, but our agate slice wind chimes provide a beautiful sound when the wind is blowing.
My mum has a pink agate slice wind chime at her house and her friends have always commented on how nice they look, especially when glistening in the sun.
6. Crystal Gem Trees with Rose Quartz or Amethyst
Trees are incredibly powerful and have countless benefits. And gem trees are a positive symbol of all the great benefits of Mother Nature.
Some of the benefits of trees include they help clean the air, help reduce climate change, assist in creating unity in neighbourhoods and everyone loves to live in a 'leafy' suburb.
This is one of the main reasons they have such great symbolism for many people. Trees are symbolic of what is right with Mother Nature and what is beautiful in life.
For this reason, our range of crystal gem trees is incredibly popular to have around your home as well as for gifts for loved ones.
You can see below we have gem trees with amethyst bases and leaves, rose quartz base and leaves and the third option is the larger amethyst leaves on a wooden base.
5. Crystal Starter Kits & Healing Stone Sets
Below we have a couple of different crystal kits including our kid's crystal starter kit. My kids have loved looking through their starter kit and trying to match up the crystals on the image chart. A great way to help identify different stones.
This kit is conveniently packed in a reusable plastic tube, and also comes with a great image chart to help you identify the many rocks and crystals out there that you can collect.
Each kit contains a mix of various crystals as you can see from the image below.
Also, we have the Crystal Healing Stone Sets. The crystal healing stone sets come in 12 varieties with a mix of crystals in each.
Each healing stone set is focused on a specific intent, pre-packaged with the perfect crystals to help you achieve your ideal state.
And we recently added the Premium Healing Crystals Kit with the 7 Chakras Set including a set of 11 crystals.
4. Selenite Tower Lamps
Our Selenite Tower Lamps are our fourth most popular item in our store and are perfect for the living area, bedroom or TV room.
You can see we have three different sizes to choose from. So beautiful.
The selection of Selenite Tower Lamps you see here is all natural, as you can see from the close-up images. They look absolutely stunning when turned on.
Many of our customers buy them in lots of two as they are well suited to the main bedroom. You may like to buy your selenite lamp for each bedside table.
Click on the play button below and you will see a video showing the difference in height. Also, you will see them turned on.
3. Crystal Suncatchers
You can grab a beautiful crystal suncatcher with a range of your favourite colours to catch the sun and truly sparkle.
If you are after a cute crystal suncatcher, then check out our range of glass sphere centres and some colourful beads.
Each stained glass suncatcher comes with unique carved silver charms including:
Tree
Heart
Celtic symbol
Dragonfly
These are a perfectly priced gift item for the holiday season or any gift for that matter. Your loved ones will truly appreciate this gift.
2. Cage Himalayan Salt Lamps & Fire Bowl Himalayan Salt Lamps
Carved Himalayan salt lamps are very popular. Many people start off with the natural salt lamps but soon decide how beautiful the carved and shaped Himalayan salt lamps are.
We have a range of different carved salt lamps to choose from.
Which one is your favourite?
What a fantastic gift item.
1. Himalayan Natural Salt Lamps from 2-4kgs and 4-6kgs
If you are looking to rejuvenate the energy in your home, then a small natural Himalayan salt lamp is the perfect addition.
There are over 200,000 salt lamps sold in Australia every year, but it wouldn't surprise me if that number was 180,000 just at Xmas time.
They are so popular and such a well-received gift.
We've had customers come in and tell us they only get salt lamps as gifts for their friends now.
Not only do we have the best price for Himalayan salt lamps, but we stock the new and upgraded Onyx crystal bases.
Unfortunately, in Australia, most people have only had access to cheaper wooden bases. But you now have the option to upgrade to the beautiful onyx crystal bases you see below.
When you click on the listing of any of the ones below you will be able to see a video showing the big difference between the wood and onyx crystal based.
The 2-4kg is ideal to sit at your computer desk or a small treatment room.
The 4-6kg will work in a small bedroom or a small office.
You may be asking, what is the difference between the old style wooden bases and the newly upgraded onyx crystal bases. A lot.
Click the play button in the video below to see the difference or click here to see our salt lamp review for 2023.
In conclusion - the Top 10 Earth Inspired Gift Ideas for 2023
Nothing is quite like having a beautiful salt lamp, selenite lamps or stunning crystal in your home. Better still, the feeling of gifting these beauties to your loved ones is even more special.
Hopefully, you have your favourite crystals and salt lamps picked out.
We are so grateful for you to stop by and check out our range of lovely crystals. Enjoy your crystal shopping.
---